Best Dorms at UCLA
By Baffour Adusei-Poku
Second Year | Physiological Science Major
7 months ago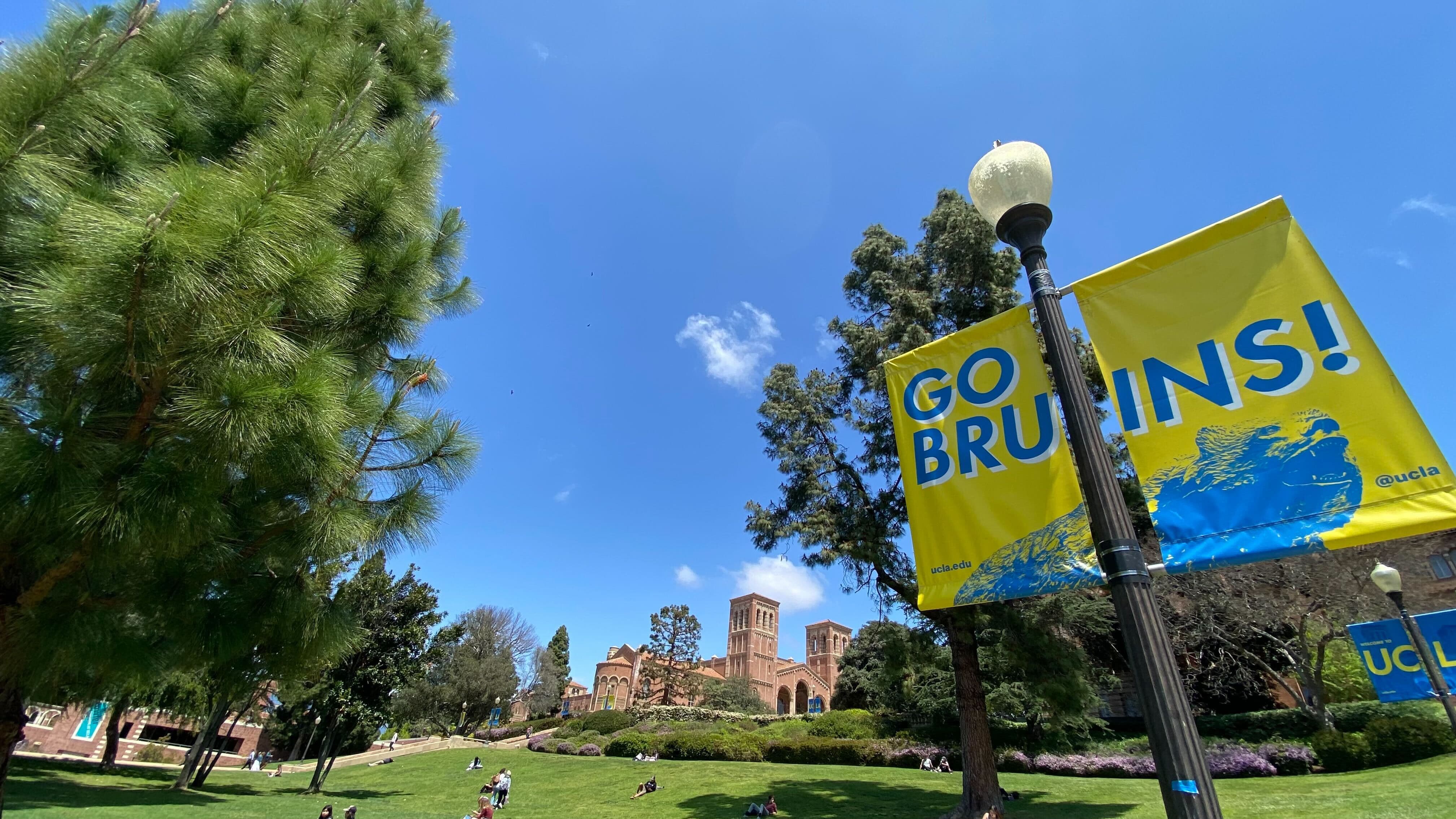 Finding the right dorm is an important aspect of college life. At UCLA, you'll find yourself in one of 4 classes of dorm rooms: either a classic room, deluxe room, plaza room, or suite. If you're lucky, you may even get the chance to snag a spot in the university apartments. Not all dorms are created equally, however, and among these divisions, there are certain dorms/apartments that stand out above all the rest. So whether you're planning on living in the dorms on The Hill or in the apartments of Westwood, here are some of the best places that you can call home at UCLA.
Classics: Sproul Hall
Representing the classics is going to be Sproul Hall. The classic dorms are the cheapest and smallest option for a room at UCLA, all having smaller sized bedrooms without AC, and communal bathrooms. Due to this, they tend to be very lively and social, as people force themselves out of their rooms and into the large lounges and living spaces.
What sets Sproul Hall apart is its great location - it is very central to life on the Hill. It is surrounded by various food options, including Bruin-favorite restaurants Bruin Plate and Epicuria, and food trucks that come by for every lunch and dinner period. It is right next to the gym, a convenience store, the mailroom, and a plaza for student activities. It is also not too far up the hill, and you'll be spared from having to trek the dreaded Death stairs. Overall, life is more convenient for students living in Sproul because of their easy access to so many resources.
Deluxes: Centennial and Olympic Hall
Centennial and Olympic Hall are without a doubt some of the best dorms at UCLA, overall. Why? They are the newest! Completed in 2021, this pair of deluxe buildings have the nicest amenities, a modern design, and generously spacious rooms.
Deluxe buildings come with AC and communal bathrooms, and are usually larger than the classics but smaller than plazas. But Olympic and Centennial have some of the largest rooms on the hill, period. Not all the rooms are the same size, but they are generally larger than all the other deluxe rooms and a good handful of plazas and suite bedrooms. They come with plenty of storage as well.The buildings have a large study space, like a mini library, for studying and collaboration, and a MakerSpace for 3D printing, costume making, woodworking, and more. Both of them are pretty far up the Hill though, so Olympic Hall might slightly edge out Centennial by being closer to campus.
Plazas: De Neve Dogwood
The plazas at UCLA are all pretty nice, as they typically have even larger rooms than the deluxe rooms, AC, and come with a private bathroom, used by up to 6 people instead of the whole floor. These buildings are a bit more peaceful as people have more private space.
De Neve Plazas are also nice for a great location. They are THE closest to the campus sitting at the bottom of the hill - It's where you'd want to be if you're the type to roll out of bed 10 minutes before class. It also has a dining hall built into one of the buildings. There are 6 De Neve Plaza buildings, but I've heard the best things about De Neve Dogwood. They are all really similar though!
Suites: Saxon Suites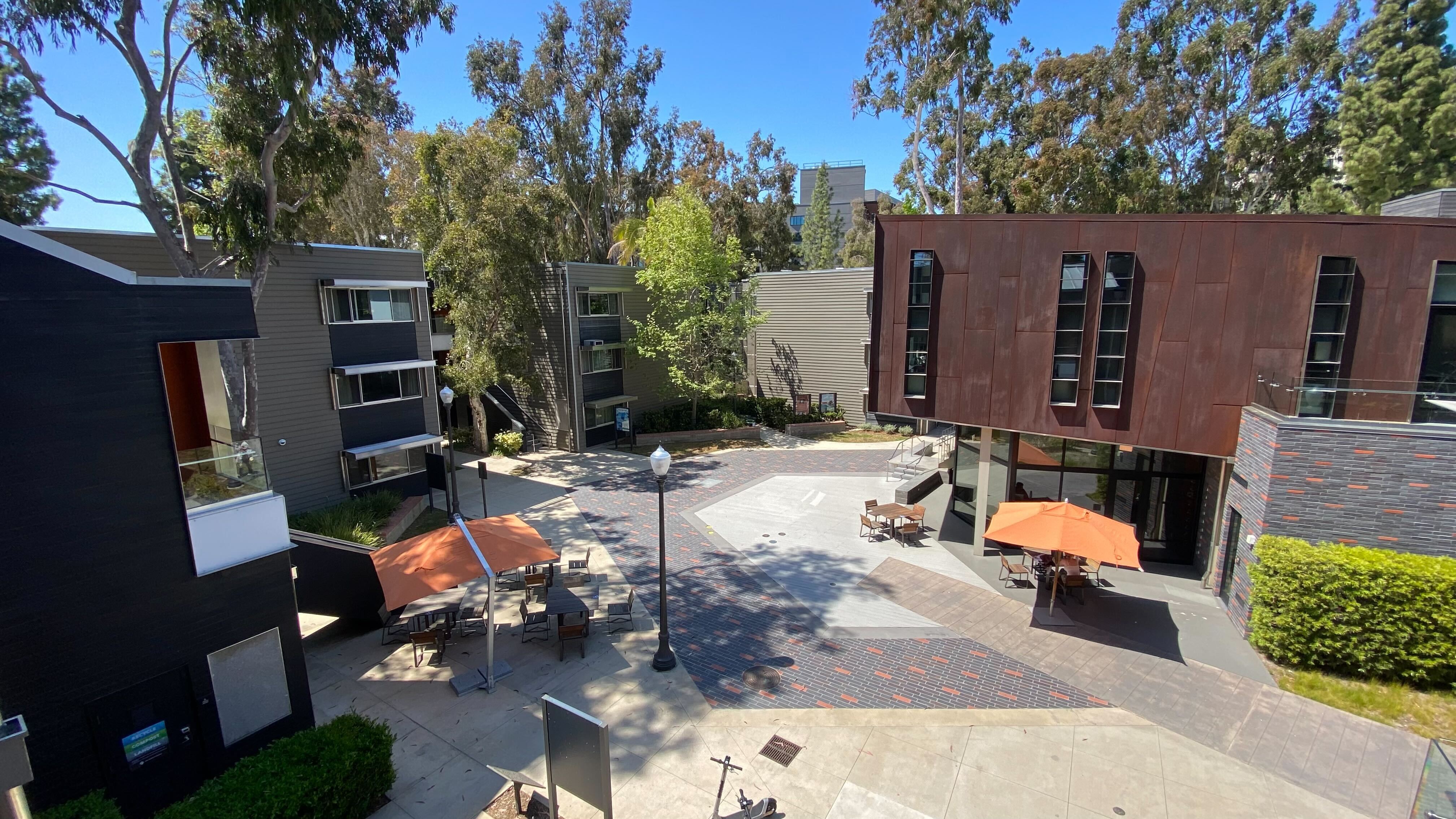 The suites also have an argument for being at the top of the list for the best dorms. While the bedroom space is on the smaller side, they have private bathrooms and a whole living room, fully furnished, inside each suite. They are the only places on the hill that boasts this luxury. The living room comes with extra closet space as well. They are usually populated by upperclassmen and athletes, and are pretty reserved.
Saxon Suites shares some design aesthetics with Olympic and Centennial Hall, sporting a more modern, apartment style look than the rest of the dorms. There is lots of greenery and spots to sit and enjoy the outdoor scenery. It also has a patio and barbeque area, but most people enjoy Saxon for the space of their living rooms, and opt to choose it when they have solidified a friend group to live and share the space with.
University Apartments: Gayley Heights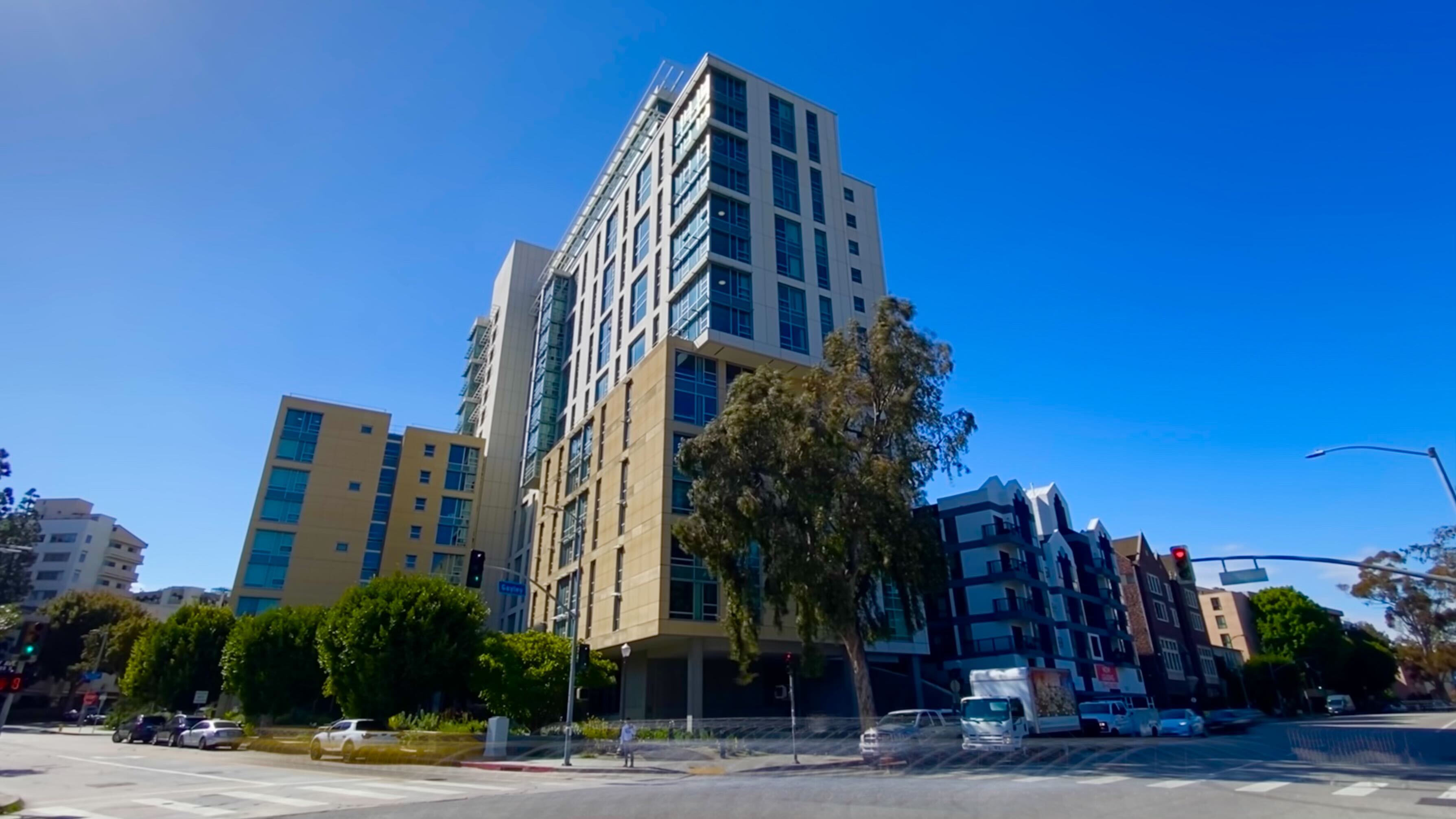 The University Apartments work a little bit different than the dorms on The Hill, but all you really need to know is that they are larger, furnished, have a kitchen, and require a bit more independence from you.
I'd say the best University Apartment is Gayley Heights. This is also one of the newest buildings at UCLA, a 17 story high rise, with a good view of the ocean and city. It is seated at the intersection of Gayley and Le Conte, which is the entrance into Westwood Village, UCLA's "college town". This makes it very convenient to go grocery shopping, the movies, restaurants, or any of the various places that people frequent in the village. It is also close to South Campus, where a lot of STEM majors will spend their time.
As for the apartment, Gayley Heights rooms are in great condition. They have good air conditioning and good natural lighting, as well as storage space for the kitchen and good living room space and furniture. And there are no bunk beds - everyone gets their own bed firmly on the ground. The amenities are top notch as well, as it seems to be the only place I've heard of with a consistently functional laundry room, and a large study area and gym on the first floor.
So What's THE Best Dorm?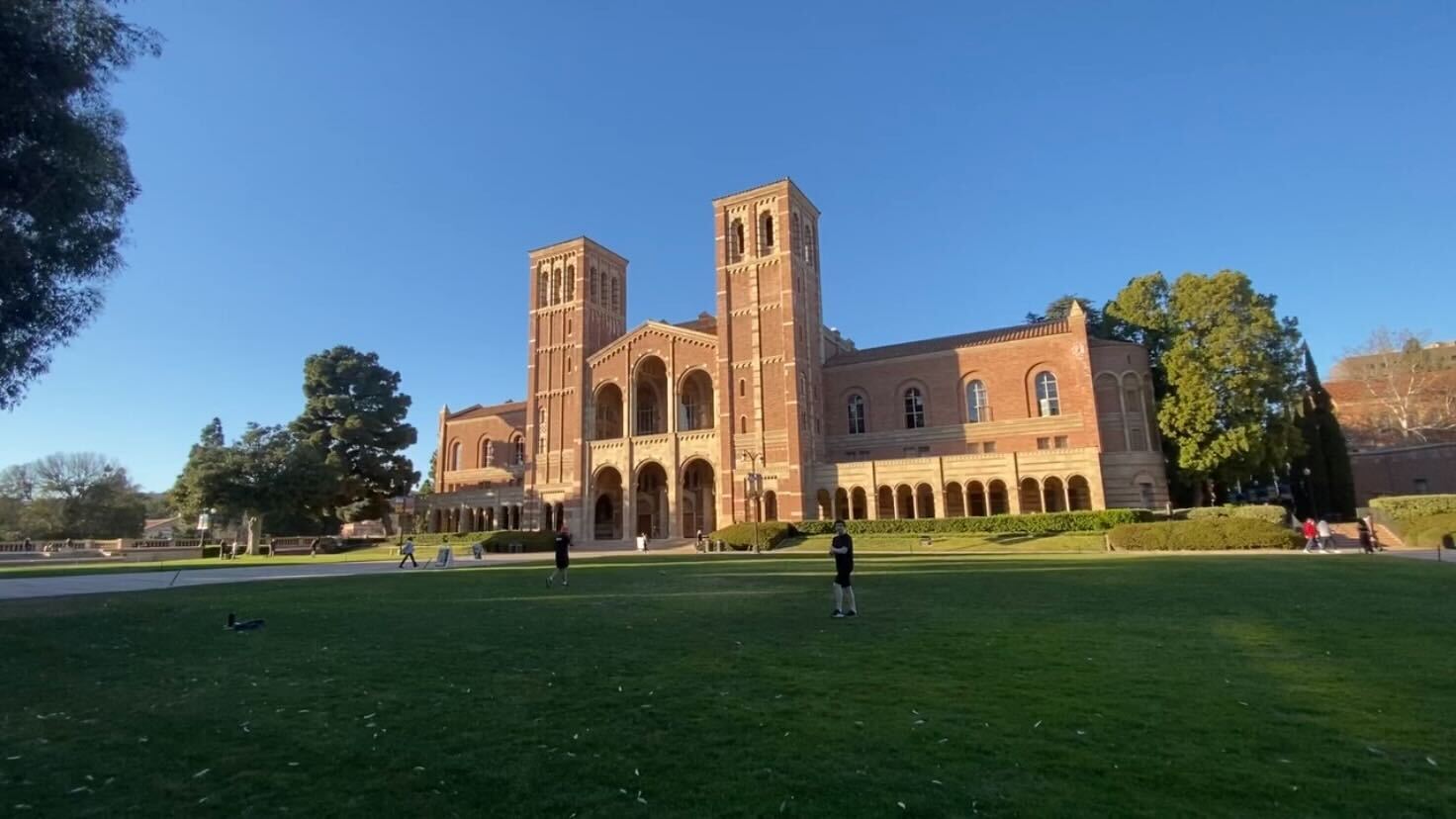 For the dorms, all things considered - price, space, social life, amenities, etc - I probably have to give it to Centennial and Olympic Hall. And for the apartments, Gayley Heights. The newer buildings are able to offer you so much more than the older ones, and both of these options are on the cheaper side when it comes to housing fees. Just make sure to take into account your own personal tastes to make a decision that best suits you!
At RateMyDorm, we've collected
142

student reviews from UC Los Angeles.
UCLA Dorms Ranked
We rank the top 10 UCLA dorms
Best UCLA Dorms
Learn about the top 5 UCLA dorms