Founders Hall NYU: My First Year Experience
By Kerri Mok
NYU MCC'26
5 months ago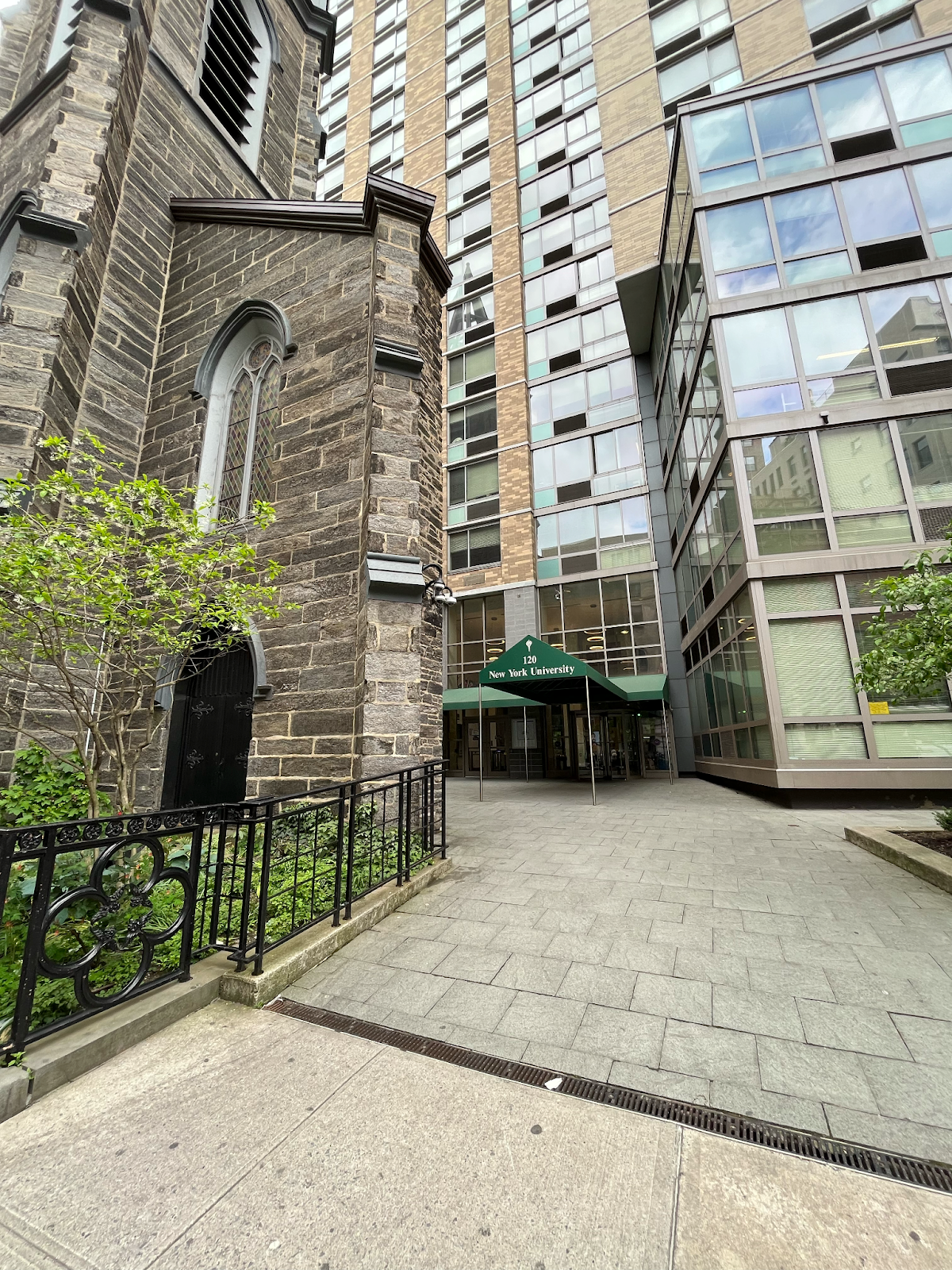 NYU has many first-year dorms to choose from that are located conveniently around the Washington Square Campus. I was assigned to live in Founders Hall which was not my top choice. Nevertheless, I was still relieved as it is still one of the more popular choices. Like most freshmen, I did not have the opportunity to visit the NYU campus let alone any of the housing buildings so I moved in not knowing anything about the dorm. Having now completed my first year of school and lived in Founders for a year, I can assure that Founders is one of the best freshman dorms at NYU. In this following blog I will be sharing detailed information about Founders and my experience of living at Founders Hall from 2022-2023.
Founders Hall is a traditional style dorm that has a bathroom, fridge, and microwave in every suite. What is unique about Founders is that every suite has 4 residents (2 rooms in a suite), with 2 residents in each room. The only exception to this are the rooms for the RA's, professional staff and students with accommodation exceptions. Each room is connected to the bathroom and front door via a common area. This common area is very small and is just big enough for the fridge and microwave. Every bedroom comes with an AC unit, 2 desks, and 2 beds.
The most appealing thing about Founders is the size of the rooms, which are known to be the biggest amongst the freshman dorms. There is a drastic size difference when compared to other 2 resident rooms at NYU. Yes, the sizes of rooms at NYU vary for many reasons but the sheer amount of space is what made other students envious of our living situation. It is the only freshman dorm where residents have enough space for a rug in their own rooms and it is something I am going to miss greatly.
Founders is the tallest dorm at NYU with 26 floors and residential rooms span from the second floor and upwards. The first floor is where the main lobby and entrance is located. Like every NYU dorm, there is a security guard on duty 24/7 and there is a resource centre for student needs. Founders also has a courtyard located on the first floor where events are held, where students study, play games, or hangout throughout the day. There is a laundry room located on the second floor which has multiple washers and dryers. The dorm also has common rooms which are located on the second, third, and fourth floor. The common room on the second floor serves as a dedicated lounge for quiet studying which is busy at almost every hour of the day. The other two lounges are more for a mixture of studying and hanging out and have TV's, a ping-pong, and a vending machine. I like a more quiet atmosphere when studying and found myself getting distracted whenever I was on the third or fourth floor so I stuck to staying in my room or on the second floor during midterm and finals season.
There are not many complaints about Founders besides the usual dorm complaints like the dryers in the laundry room constantly being in use. However, a problem some people have encountered is that even though Founders has 4 large elevators, it takes people ages to get up and down the building. It is inevitable that the residents on the upper floors have to wait for the elevators to get to them unless they're willing to walk down 26 flights of stairs just to get out of the building. Riding the elevator takes forever especially if it stops on every floor and unless well planned, people do have to run to get to class. It's not a major problem at all however, as residents on the upper floors much rather have the wait as they get an amazing view of the city. I lived on the fifth floor and faced the courtyard so I didn't have a view at all but with that came the ability to easily access my room via stairs so there are perks to the different sections of the dorm.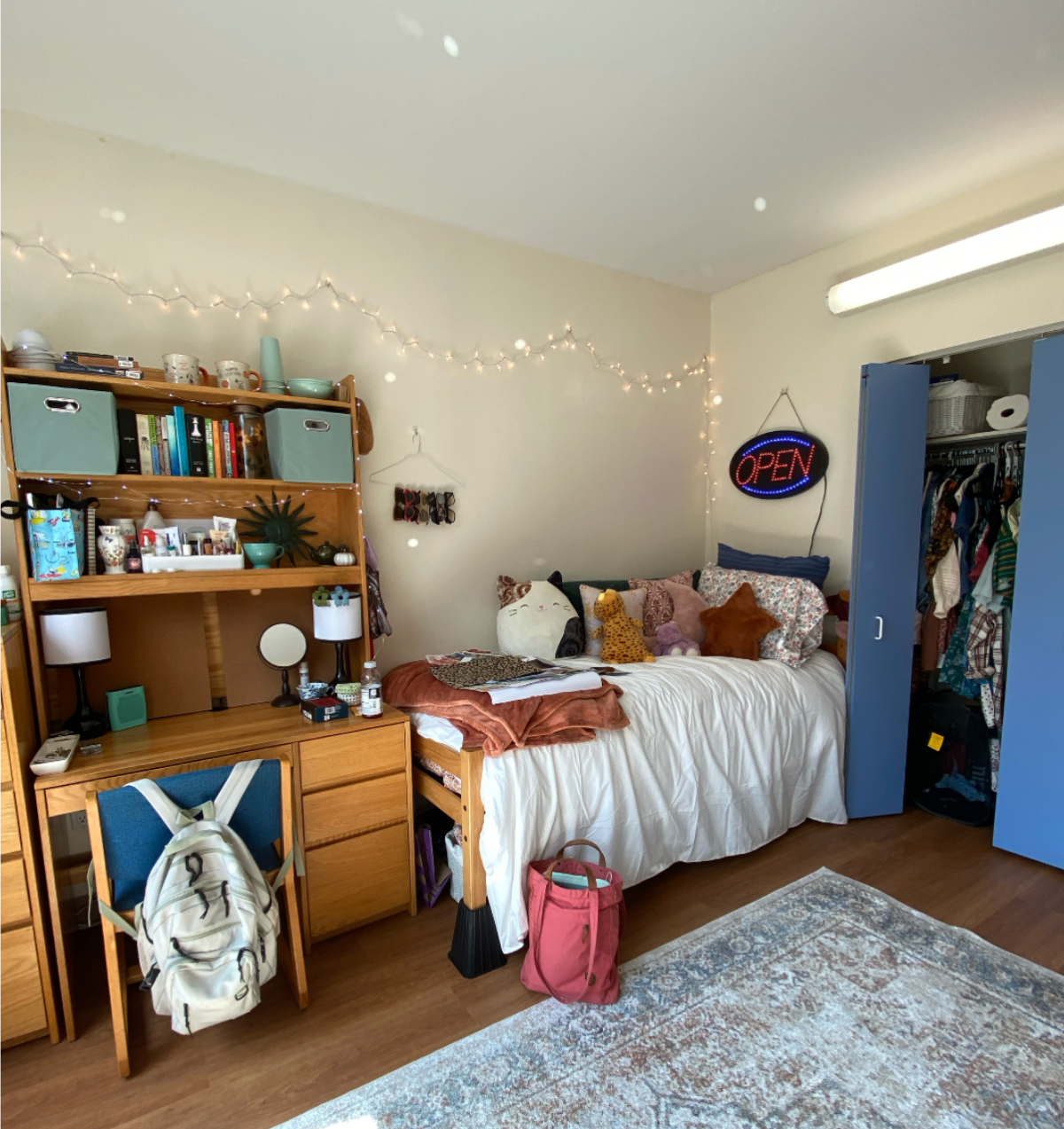 Located on 120 East 12th Street, Founders is a dream for those who want to be close to dining halls, Union Square, other NYU dorms and a nightmare for those who want to live right next to where classes are. It is not the furthest freshman dorm (only 2 blocks closer than the furthest, U-hall) but it is around a 12-15 minute walk to the main teaching buildings. I am someone who is known for waking up late so knowing I had this walk to class everyday kept me on my toes the whole year. It wasn't as inconvenient as people had made it out to be and I actually quite enjoyed where we were. There is a market located on the block that is open 24/7 which saved all of us during the semester. Founders is also nearby quick eats like Taco Bell, Tim Ho Wan, Ippudo, Shake Shack, and is a close walk to St Marks where there are many great restaurants. It is close to great NYU facilities like the Third North and Palladium dining halls as well as Palladium's gym which are all a 2-3 minute walk away. Union square station was less than a 5 minute walk away which made travelling to different parts of the city/state extremely accessible.
Overall, if you're someone who is looking to live right on Washington Square I would not recommend Founders as the walk is not the most appealing. However, I absolutely loved my time living at Founders as the size of the rooms as well as what was available in and around the dorm made my living experience smooth and enjoyable.
At RateMyDorm, we've collected
129

student reviews from New York University.
NYU Dorms Ranked
We rank the top 10 NYU dorms
Best NYU Dorms
Learn about the top 5 NYU dorms