Guide to NYU Freshman Housing
By Kerri Mok
NYU MCC'26
6 months ago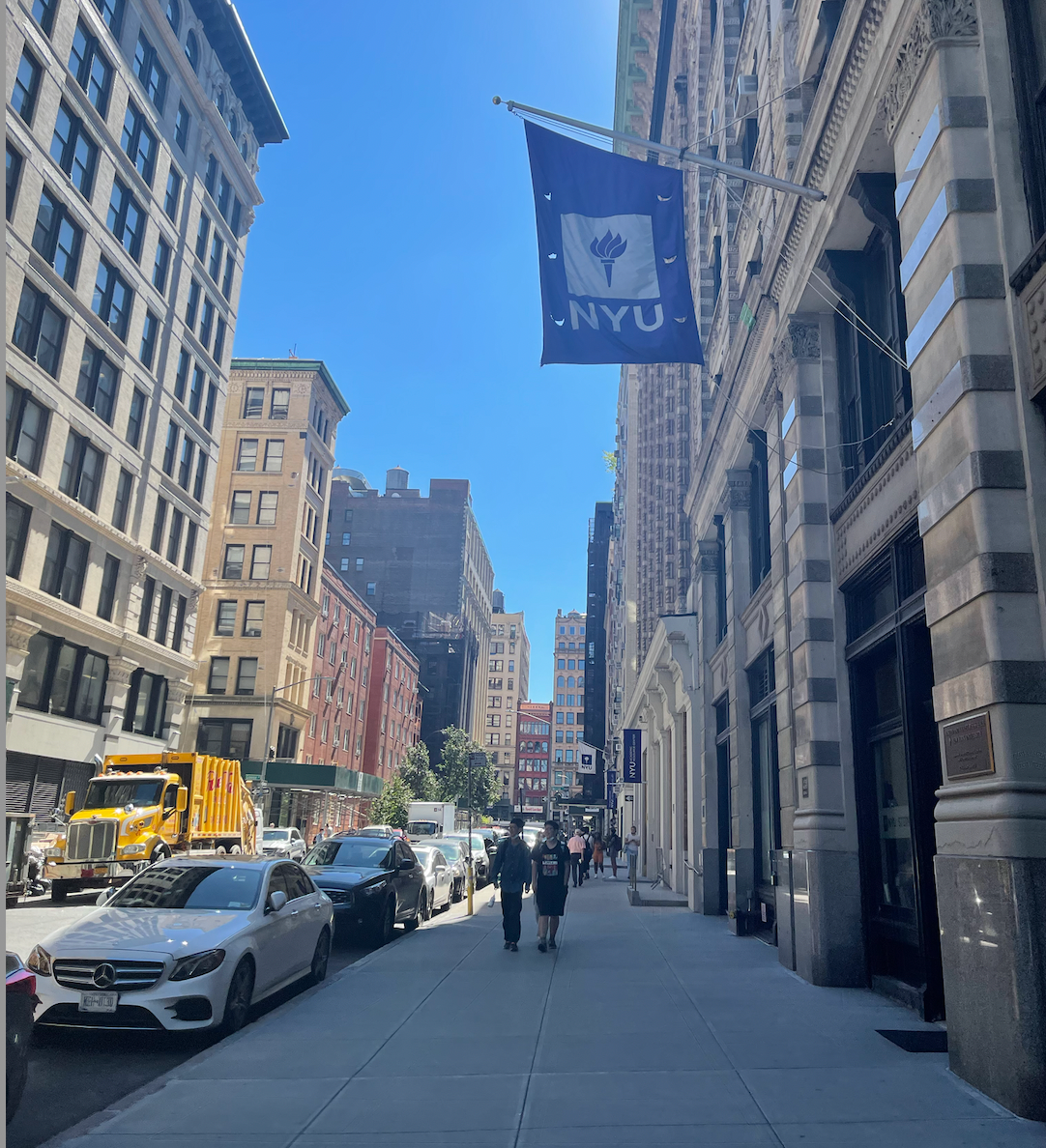 NYU has a wide range of different first-year residence halls and the selection process is rather tough especially if you don't have the opportunity to visit campus before school starts. With the experience of having visited each of the mentioned dorms as well as feedback from friends who lived there, I will be explaining the pros and cons of some of the Washington campus dorms to hopefully inform your decision making process.
NYU dorm styles
Something that is rather unique about NYU housing is the apartment and traditional suite style dorms. Each room houses different amounts of students but everyone has on-suite bathrooms whether it is in the room itself or connected via a common area. The traditional dorms usually have a small common area with just enough space for a fridge and microwave which are included in some dorms. Apartment style dorms have their own kitchen and common space big enough for tables, chairs, and even a couch, with the cost of being a bit more expensive than the traditional suites. Keeping that in mind, NYU requires all freshmen to participate in a meal plan even if you do live in an apartment style dorm.
Founders Hall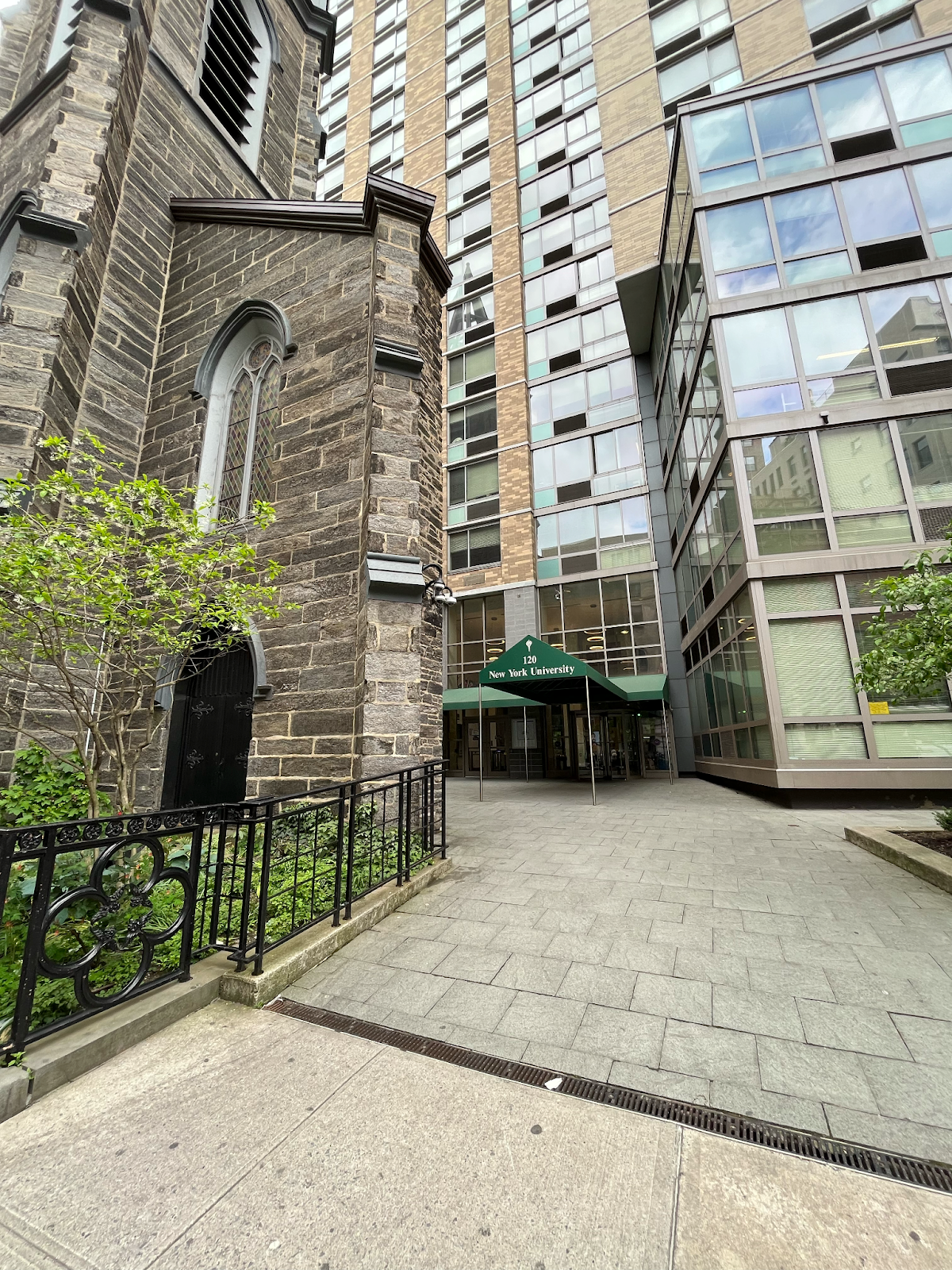 Founders is a traditional suite style dorm for first-year students located on 12th street and is where I stayed this past year. Every suite has 2 rooms (4 residents in total) and comes with a fridge and microwave in the common area. One of the best things about the rooms in Founders is its size as they are probably the largest out of the freshman dorms. There are three lounges located on the second, third, and fourth floors, with the second being a space dedicated to quiet studying and are great places to study and socialise. It is also located right next to NYU's Third North and Palladium dining halls so that you don't have to trek all the way to campus for a meal.
One of the only complaints about Founders is its location as it is around a 10-12 minute walk from campus but gives great access to the rest of the city as it is located two blocks away from Union Square Station. Founders has 26 floors meaning that the upper floors have an amazing view of the city with the compromise of long rides in the elevator especially during rush hour. Nevertheless, I think Founders is one of the best dorms and highly recommend it.
Third Avenue North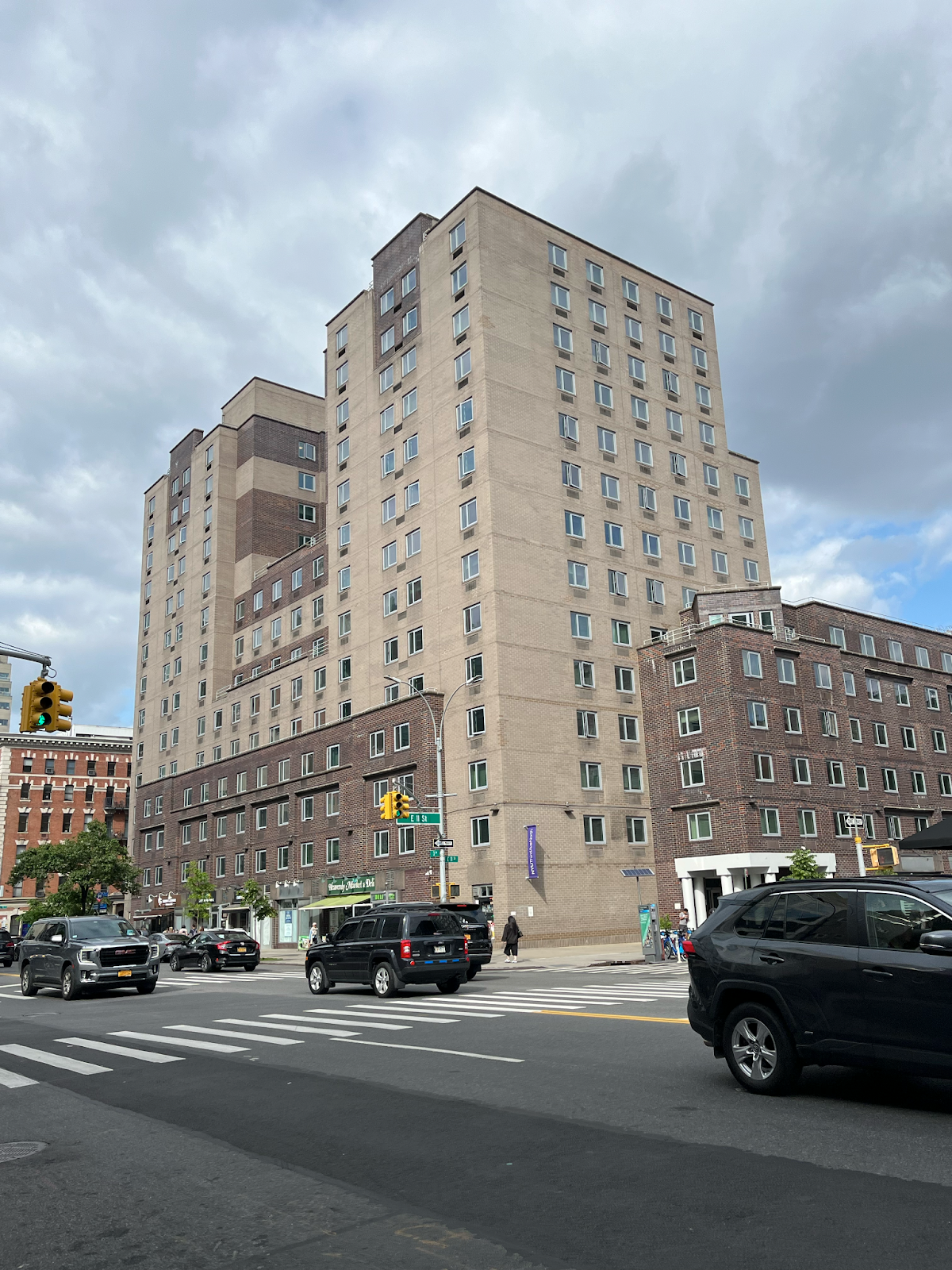 Third North is also located on 12th street and is one of the largest dorms. It has multiple towers, its own dining hall, market, lounge, theatre, practice rooms and a large courtyard which connects each tower. Third North provides apartment style suites which are favoured by its residents who get to cook and have a space within the dorm to hang out with friends. The bathrooms also uniquely have two sinks and mirrors and have the largest storage space I have seen out of the dorms.
Third North has similar cons with Founders when it comes to location as they are basically next to each other. A more minor thing I've heard is the responsibility of maintaining cleanliness in the kitchen and common area which comes with all of the other apartment style dorms. The walls are rather thin so it does get noisy at times. The rooms are small but that is the price that comes with having a large common area.
University Hall
University Hall is another apartment style residence hall that is located on 14th street, a minute away from Union Square/Union Square Station. It has multiple facilities like music practice rooms and its very own cafe. It is located right next to Palladium which grants easy access to a dining hall and gym, and is also surrounded by restaurants and a Trader Joes on the same block.
With that said, it is the furthest out of the first-year dorms from campus and is a 12-15 minute walk to class. The rooms are small and come with the same pros and cons of other apartment style suites. However, in terms of an overall living experience, University hall is a great dorm.
Brittany Hall
Brittany Hall is located on 10th street and is a traditional style freshman dorm. There are music practice rooms, a stage in one of the lounges, and it has its own unique penthouse study space. The rooms in Brittany are either triples or a suite of a double and a triple. The doubles are on the smaller side (but still bigger than Third North and University Hall) but the triples are massive. There is a small common area with a fridge and microwave like the other traditional style dorms but a unique thing about the Brittany suite is the closet spaces which are outside of the bedrooms. Some of these closet spaces are big enough to actually stand in and are a great place to store other household items.
Because of the layout (external closet space), the bathroom does seem smaller compared to other dorms. Brittany's location is a good middle ground as campus is a relatively close walk to campus and Union Square is only four blocks away. However, the closest dining halls are at Weinstein and Third North meaning that residents at Brittany have to do the most walking to access NYU dining halls.
Weinstein Hall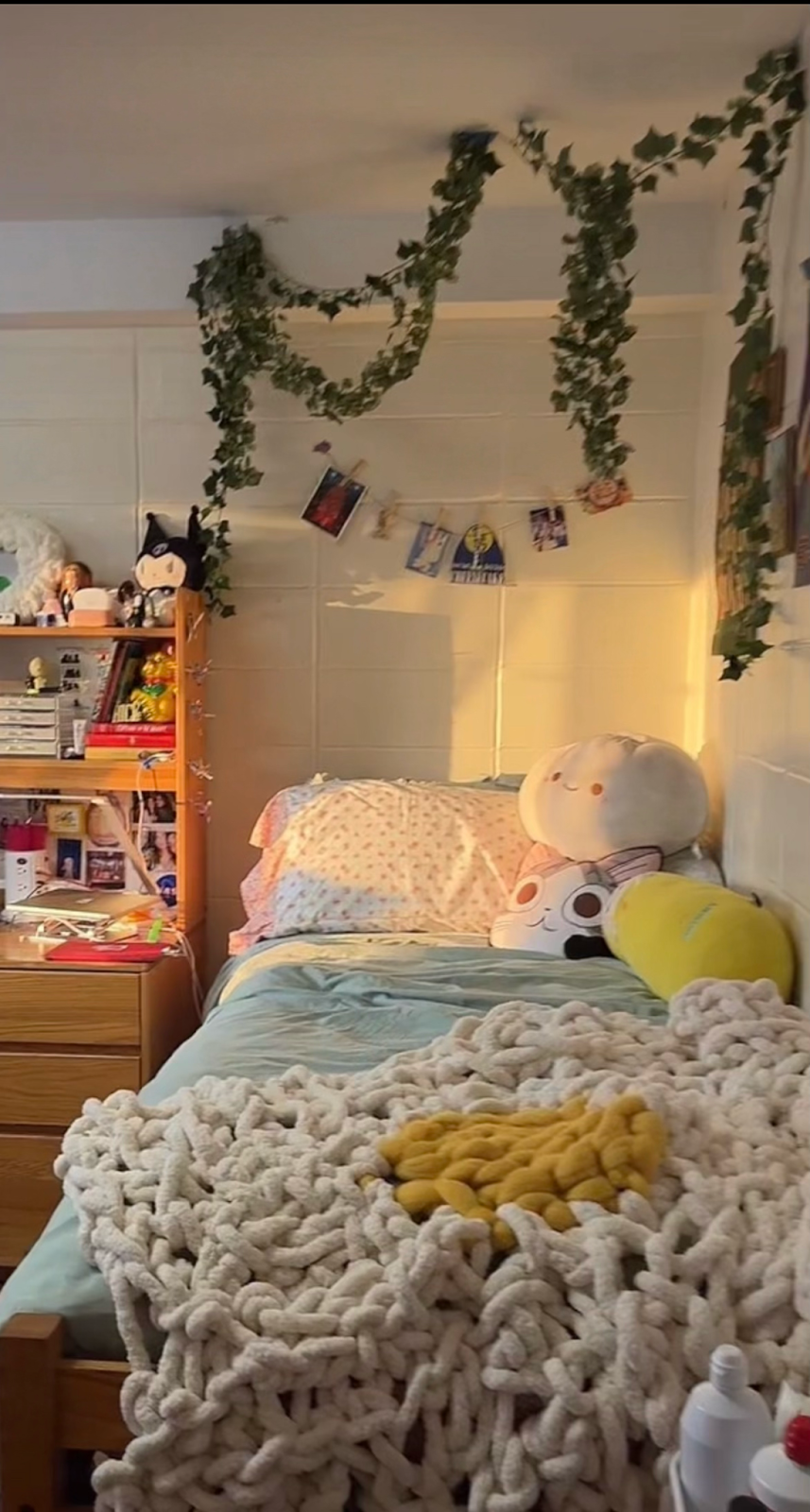 Weinstein Hall is a traditional style dorm which is located right along the edges of Washington Square Park. It is the closest freshman dorm to campus, adjacent to some of the NYU teaching buildings. It has three dining halls and its own market that is open until 11pm. The rooms in Weinstein are either a suite of two or 3 (a single and a double) and are divided between two towers.
Despite its extremely convenient location and facilities, I have heard quite a few cons about Weinstein. The rooms in Weinstein do not come with a fridge or microwave meaning that they will need to be purchased by the residents themselves if needed. Some of the rooms can be small, with little space for rearrangement. While the stairs in the East tower are easily accessible, the stairs in the West tower are one-way meaning that the residents can only take the stairs down as the door locks from the top of the stairway. Despite this, Weinstein is a good option for those who want to be right on campus.
Lipton Hall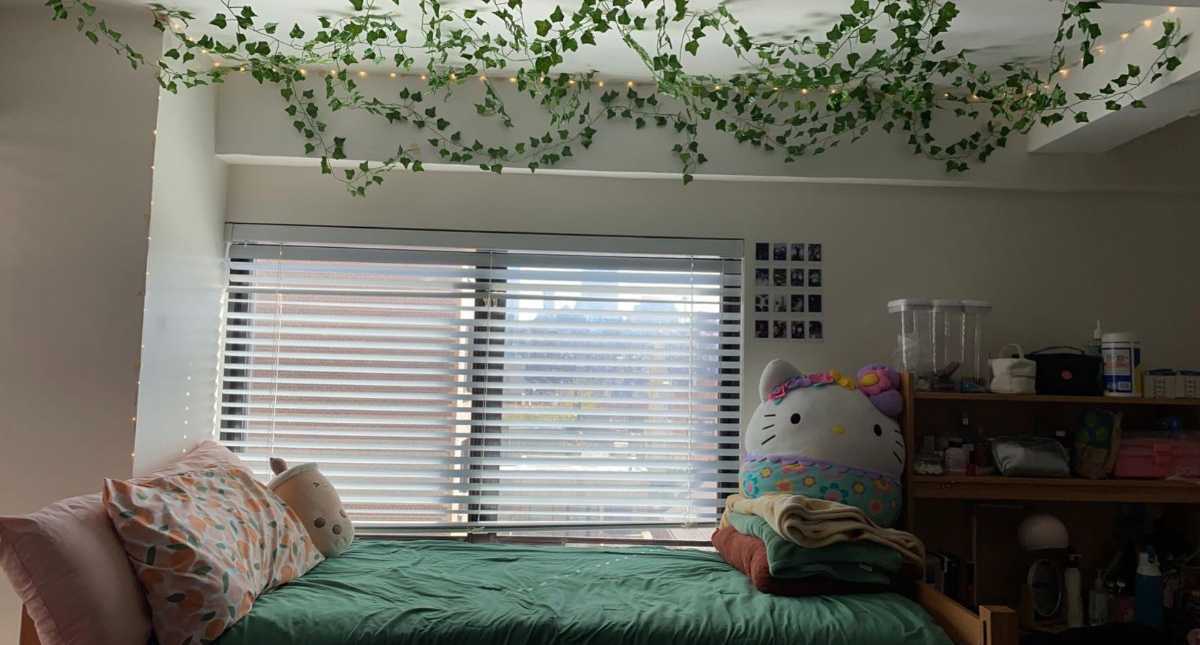 Lipton Hall is located on Washington Square West and is the more popular option out of the freshman dorms that are right by campus (around a 3 minute walk). It has two towers, its own dining hall and large study spaces like the Lipton Commuter Lounge. The rooms in Lipton are not the biggest but Lipton does provide single rooms. Lipton is highly likely to be most people's first options because of its prime location and facilities.
The only thing I would say is a downside to Lipton is the fact that it is isolated from the other freshman dorms/NYU dorms in general. Residents at Lipton have to make a greater effort to commute to socialise with other freshmen (unless it's at on-campus locations like Bobst Library). This is only a minor con and I think that Lipton is a great option for housing nonetheless.
At RateMyDorm, we've collected
129

student reviews from New York University.
NYU Dorms Ranked
We rank the top 10 NYU dorms
Best NYU Dorms
Learn about the top 5 NYU dorms