Hubbard Hall MSU: My First Year Experience
By Daivik Nambiar
MSU Data Science student (Class of 2026)
7 months ago
Entering the Fall of 2022 as an incoming freshman, I had no idea what the dorm situation was like at Michigan State University. I had only visited once prior for a campus visit, and there was only one dorm we were shown as an example, so I didn't have much to work with. And to add onto that, I wasn't even able to pick specifically where I wanted to live, I was just assigned to a dorm. That dorm was Hubbard Hall, and in this article, I'll be detailing my first-year experience living in Hubbard Hall from 2022-2023.
Hubbard Hall
Hubbard Hall is MSU's tallest dorm building, and I have to say it was one of my favorite things about the building. I lived on the 10th floor of South Hubbard, so it was a great spot to catch the sunset and have a nice view of campus in the distance.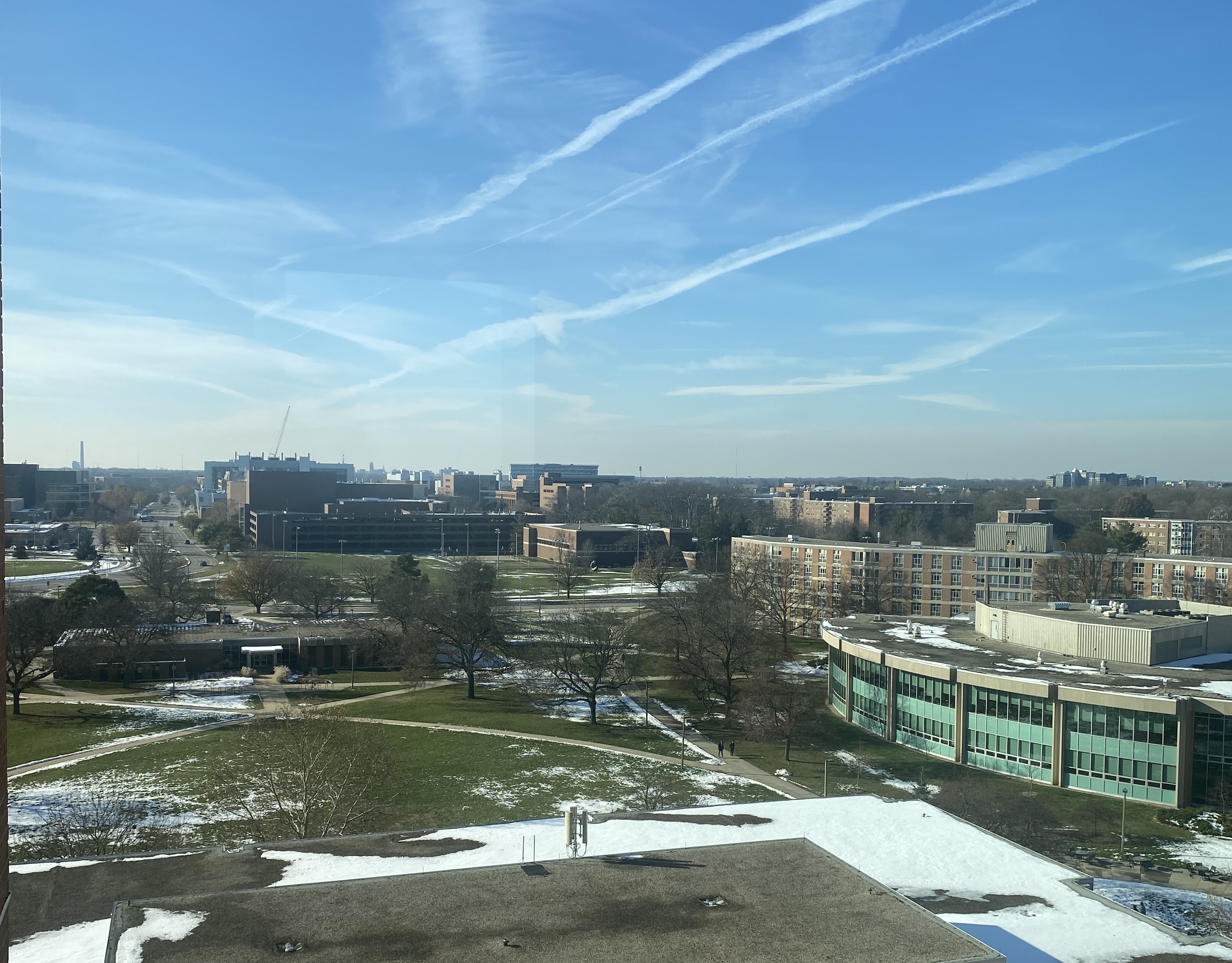 Hubbard is in East Neighborhood, where the majority of freshmen live at. It gives you a great opportunity to meet new people immediately after moving in, since everyone is coming into this college experience at the same time.
Suite-Style Bedroom
I lived in a suite-style bedroom with one roommate and shared a connected bathroom with two other suitemates. It was really convenient having my own space and only having to share the bathroom with three other people, compared to other dorms like Akers Hall where they had quad-style bedrooms with four people in one room, or the North Neighborhood dorms that have community-style bathrooms.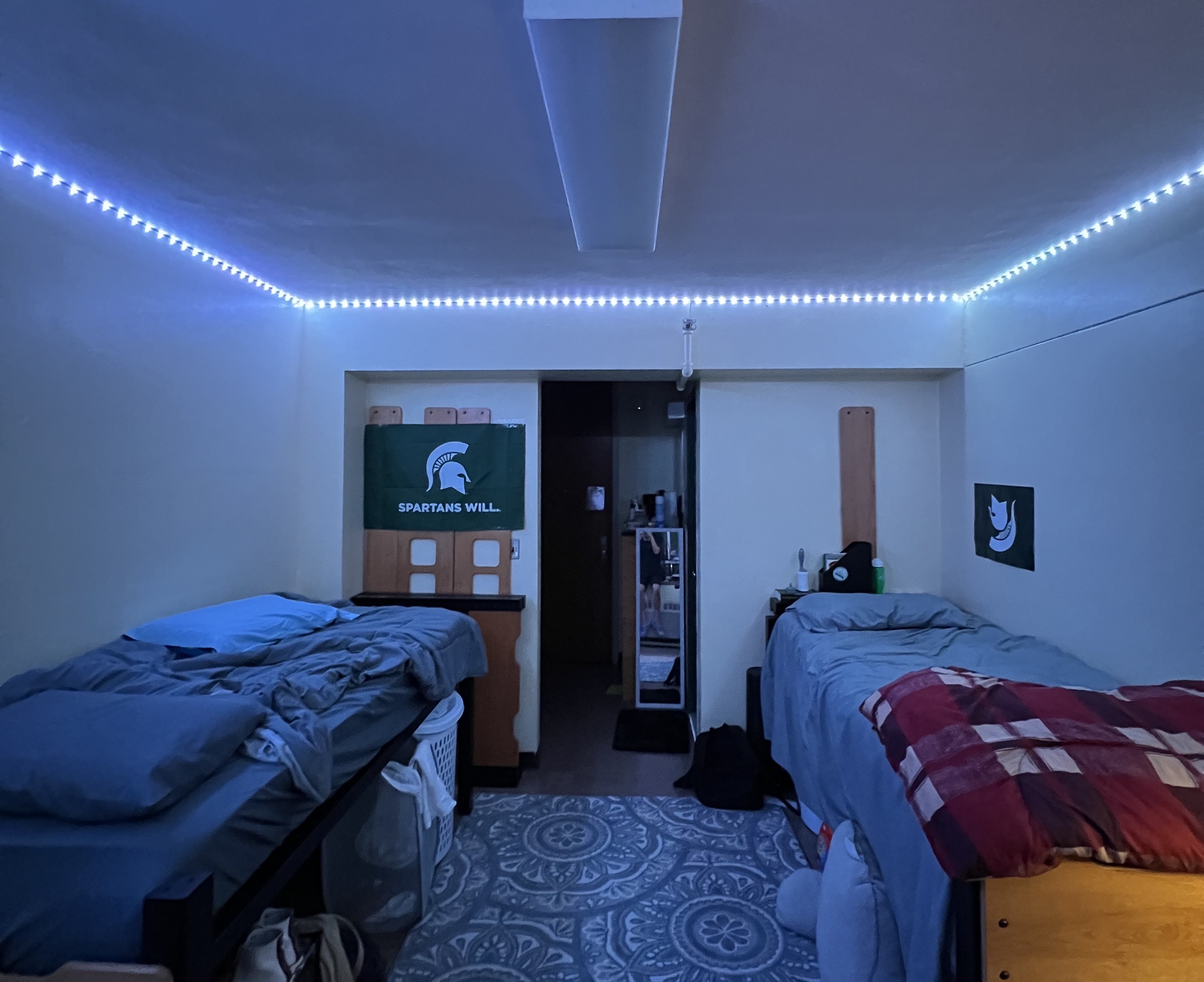 Location
Although location wise, being in Hubbard wasn't the most ideal. East Neighborhood meant you were pretty far from downtown East Lansing and most buildings on central campus. Luckily you have access to two bus routes that will take you to most parts of campus. But on a cold winter day or a day you are running late and miss the bus, it is a bit of a walk to other parts of campus. I will say that East Campus was definitely more spacious compared to the areas where most sophomores live in North Neighborhood. There is a lot more open space compared to North Neighborhood where a lot of the dorms are packed together on one street.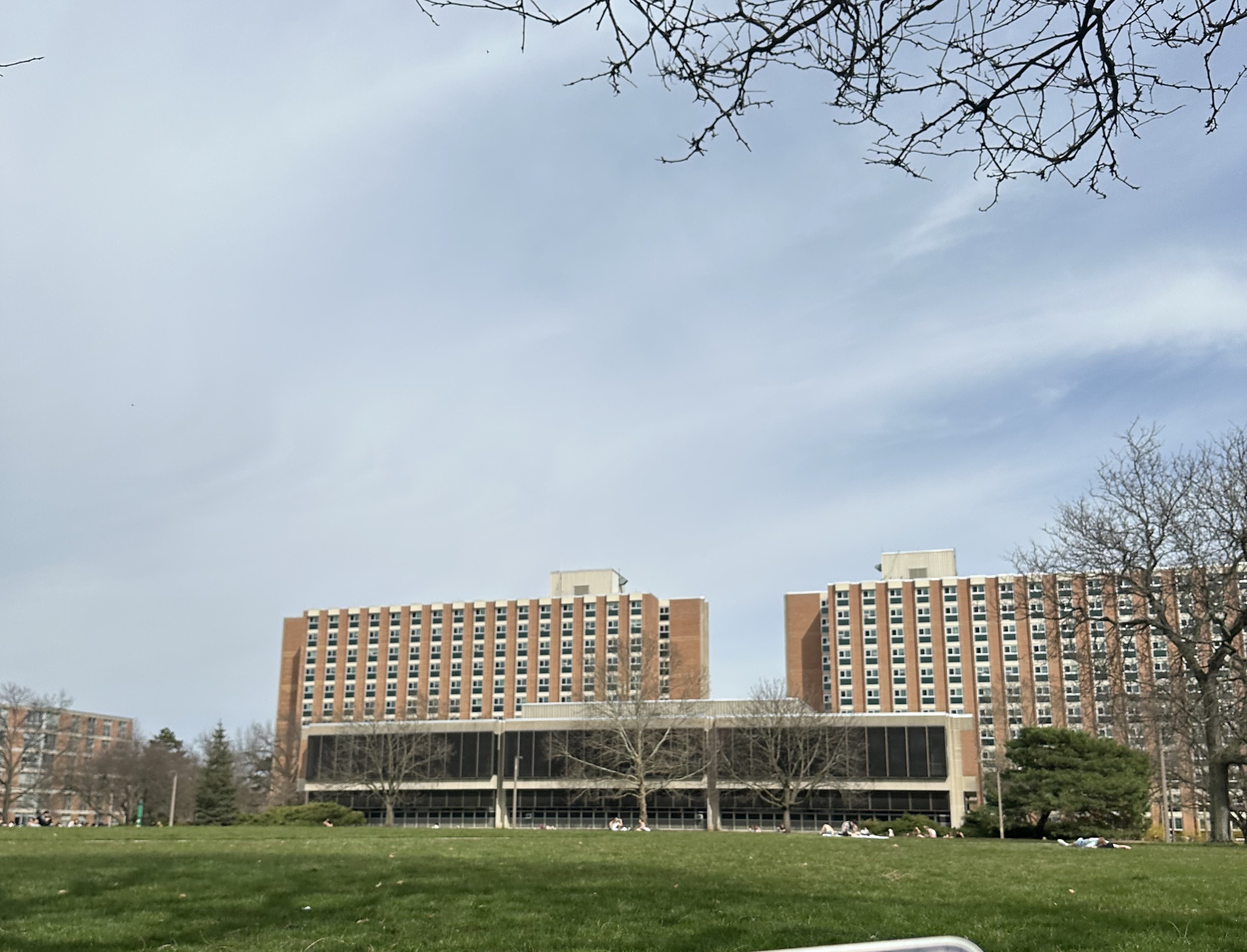 Dining Hall
Being a freshman meant I had to enroll in a dining plan. Hubbard is right next to the Akers dining hall, which is the only dining hall in East Neighborhood. It's a very short one-minute walk from Hubbard to Akers, but I did have to walk outside, which meant on the days when it would be snowing or raining, you probably would have to run over or risk being drenched. Akers had a bit of a reputation for being not so great for a dining hall, but overall, I had a pretty fine experience there. If you weren't looking for something from Akers, Hubbard had a Sparty's (MSU's student convenience store) right inside, so it was easy to get some quick snacks late at night and get fast food items like burgers and chicken tenders.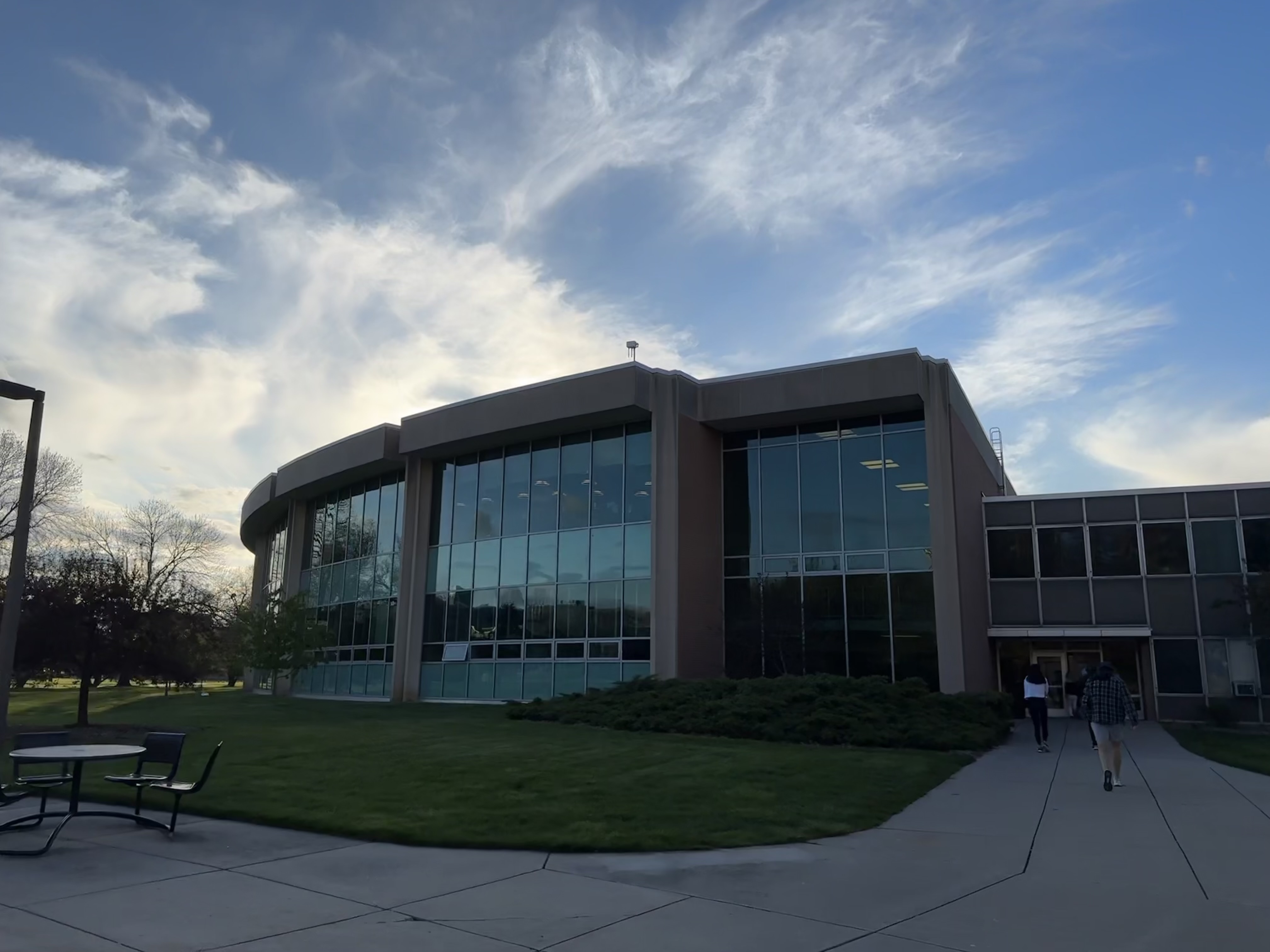 Although I can't tell you that Hubbard is a great choice for incoming freshmen since you can't actually pick where to go, I will say that my experience in my first year living at Hubbard Hall has been great.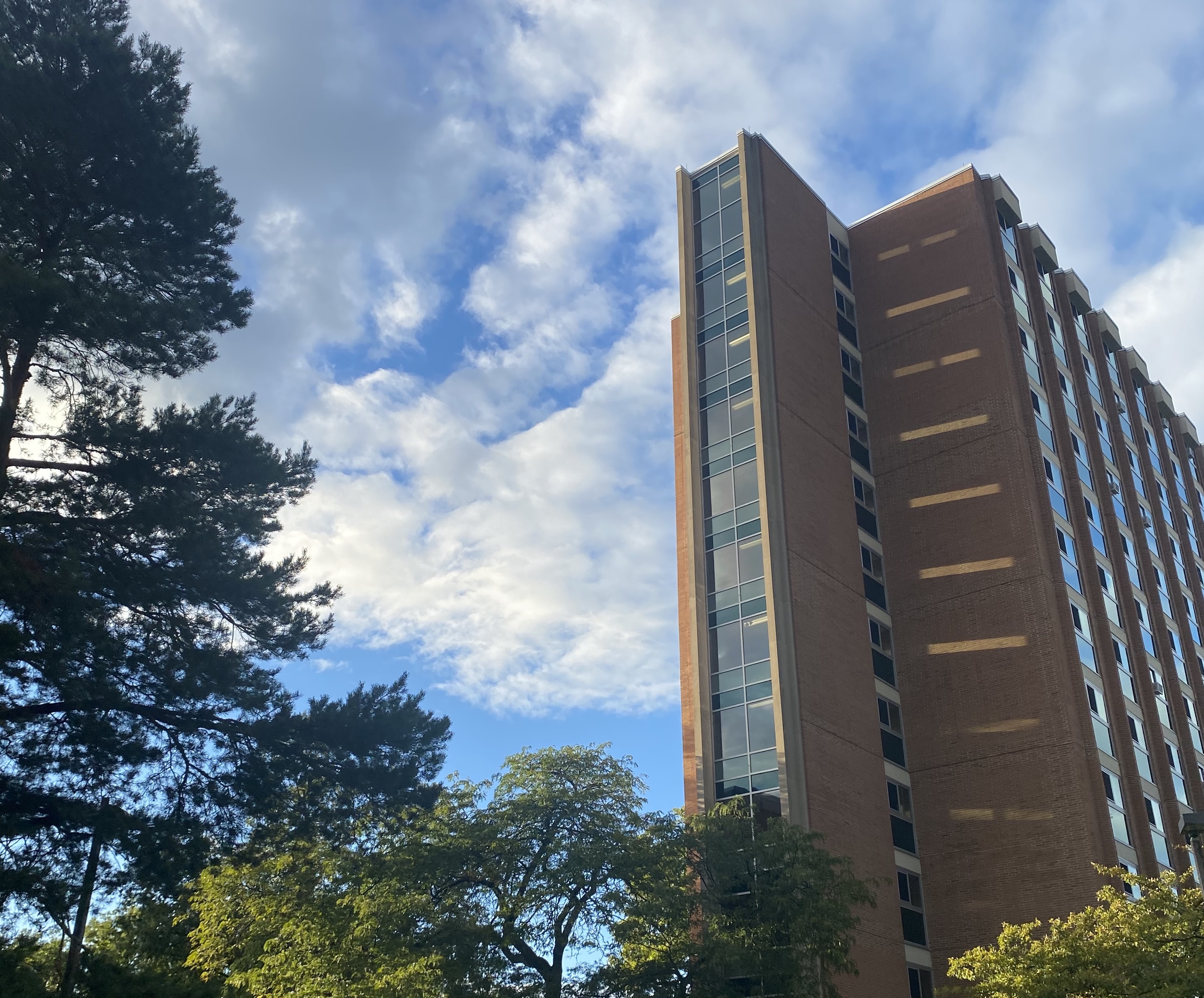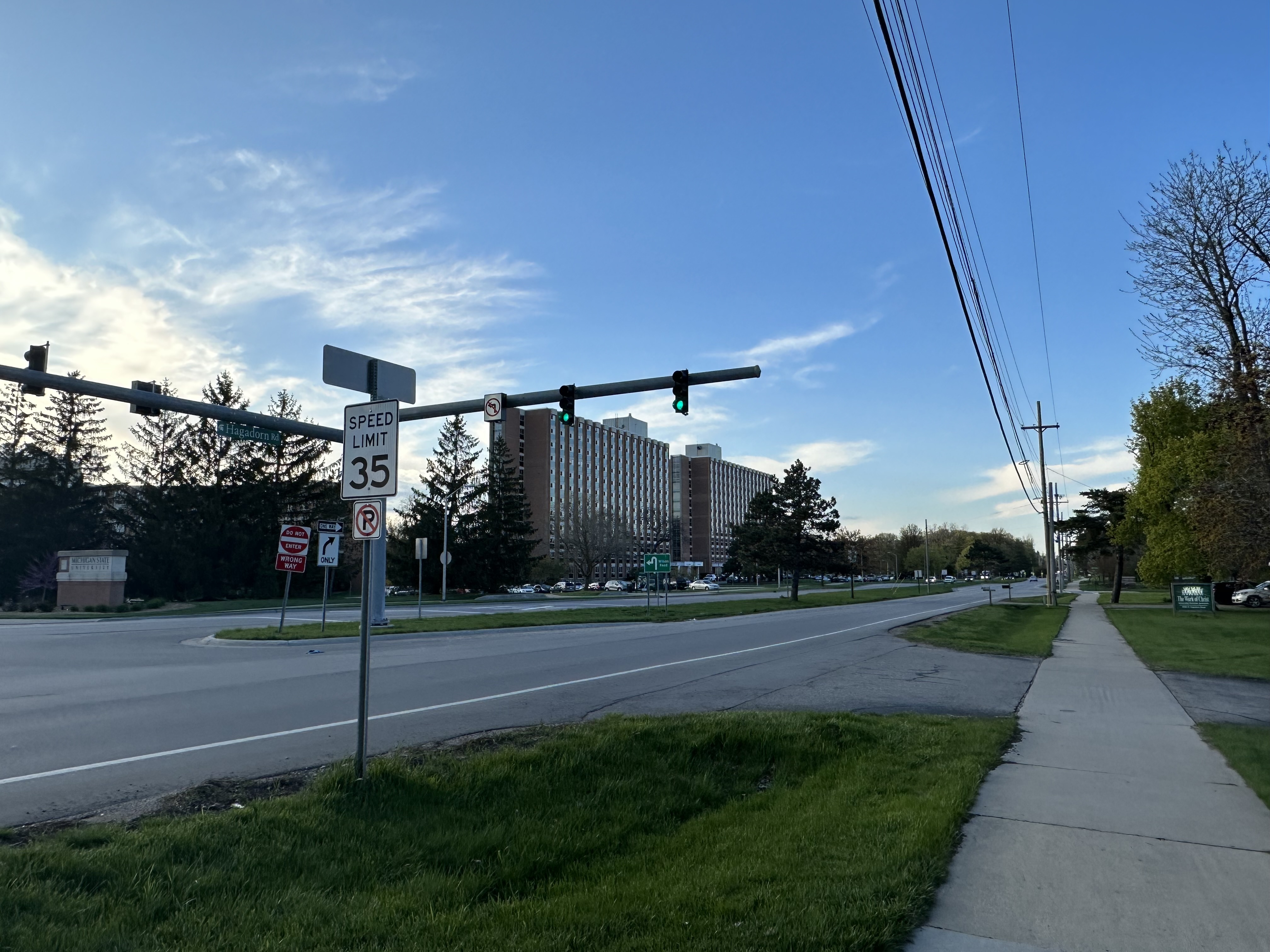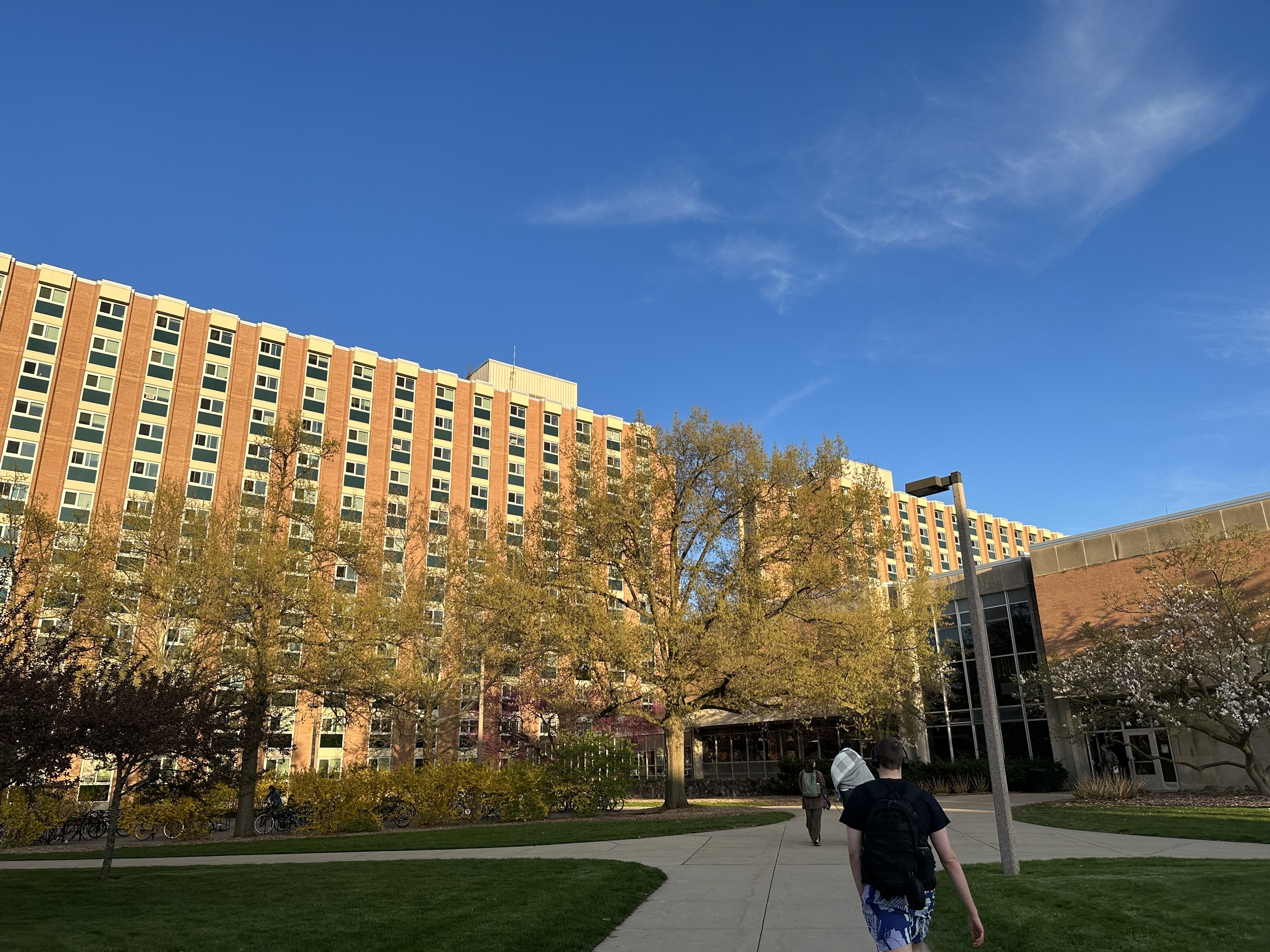 At RateMyDorm, we've collected
124

student reviews from Michigan State University.
MSU Dorms Ranked
We rank the top 10 MSU dorms
Best MSU Dorms
Learn about the top 5 MSU dorms