Student Guide to NYU Dining
By Kerri Mok
NYU MCC'26
3 months ago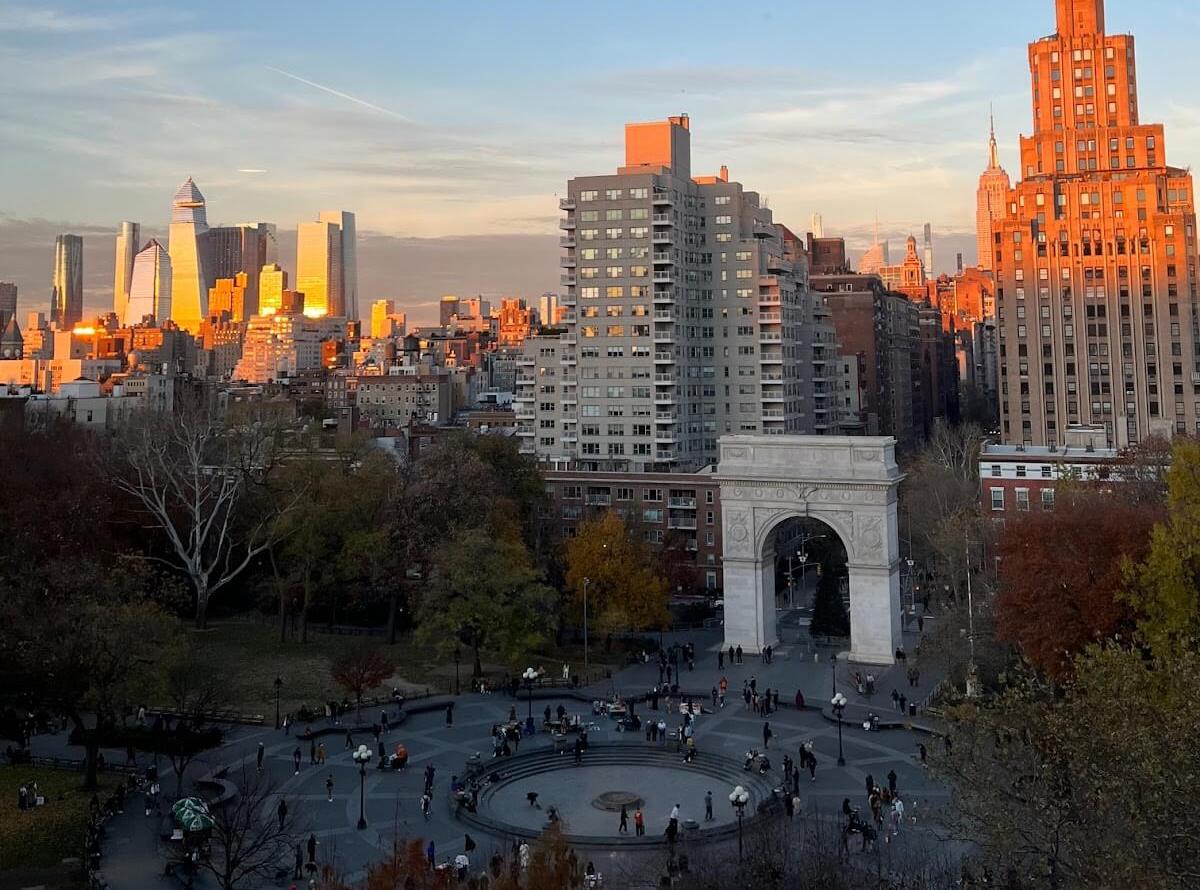 NYU Dining may not be as well known as other school's in the US but after eating at all of the major dining halls at the NYU Washington Square campus, it is safe to say that it is not as bad as some make it out to be. Some dining halls are famous for certain dishes and others are catered towards specific crowds. I will be doing a deep dive into the dining halls that I have frequented over this past year at the Washington Square campus and giving a small review based on my experiences and the opinions of other students.
Palladium
The Palladium dining hall is a student favourite at NYU that is located at Palladium Residence Hall/Athletic Facility. It is a reliable dining hall in the sense that you generally know what you are going to get. There are a few different cuisines/stalls at Palladium and the meals served at each stall rotate throughout the week such as Taco bowls, Indian, Italian and Chinese food. They have the best sushi on campus in my opinion and I personally enjoy the smoothies that are available. Palladium is one of the dining halls where you can order your food in advance for pickup using Grubhub which is convenient if you want to avoid waiting in line. What Palladium is most known for is the Palladium Brunch, which happens every Sunday throughout the semester (and even at night too once in a while). It is a buffet style brunch (1 meal swipe) and the spread is actually really impressive. There are juice and chocolate fountains, a bagel station, pastries, yoghurt parfaits, omelettes, tater tots etc. If you are someone who likes variety and a fun eating experience, I highly recommend waking up for Palladium brunch at least once or twice. Overall, Palladium lives up to its hype and I completely understand why it is loved by almost everyone.
NYU Eats at Third North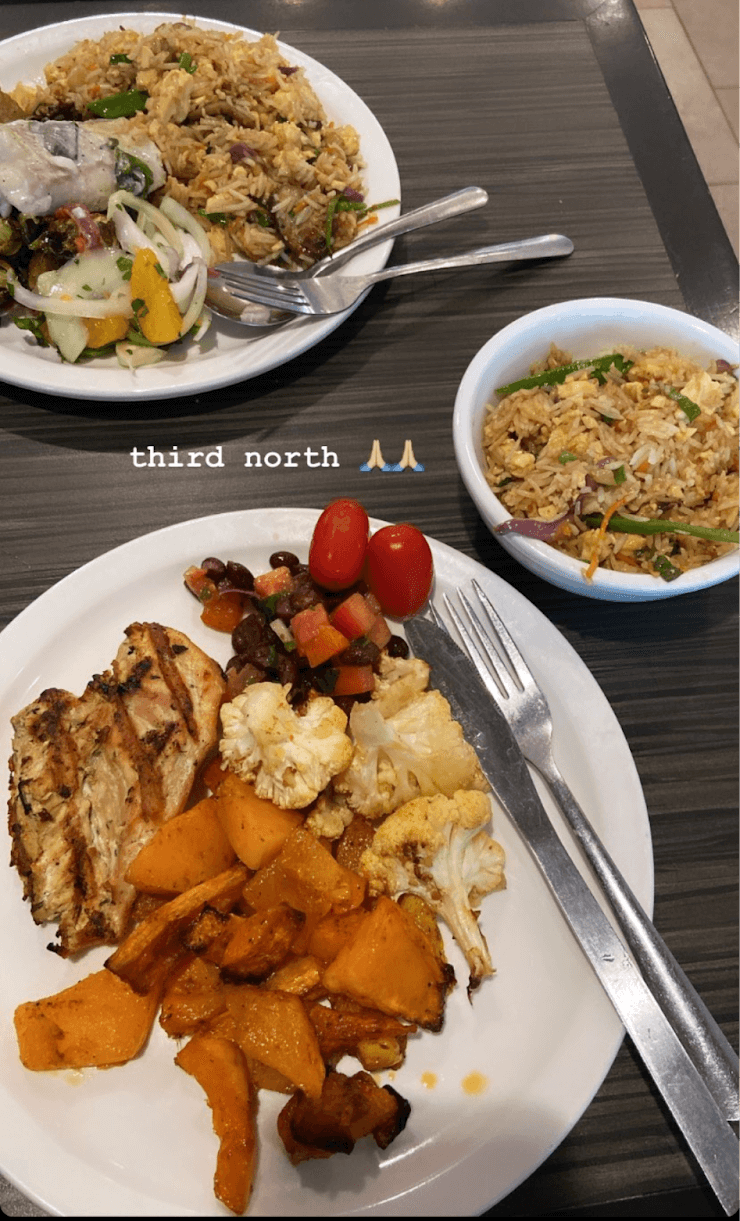 Third North dining, located on the first floor of NYU's Third North Residence Hall, is a buffet style hall that is hard to love for most. There are a few stations like the salad bar, grill station, sandwich station etc. The menus served during lunch and dinner are very similar but they change on a daily basis. There are a few reasons for peoples distaste towards the Third North experience. There have been raised suspicions on the cleanliness at Third North and I have unfortunately picked up a few dirty plates and cups once in a while. People don't like the taste of the food at Third North and I can agree that the food can be rather strange and repetitive at times. However, I grew to like the charm of Third North after giving it a few tries. I personally think that they have the best fries on campus along with Kimmel as they are well seasoned and are usually fresh and hot. I frequented Third North the most this past year as I lived right across the street at Founders Hall and got used to dining there. I enjoyed their breakfast on the weekends because I was too impatient to deal with the crowds at Palladium brunch and found that Third North was a good alternative for me. Everyone has their own opinion on Third North and I am one of the rare few people that doesn't despise it so if you are an incoming student, give it a try and see what you think.
NYU Eats at Lipton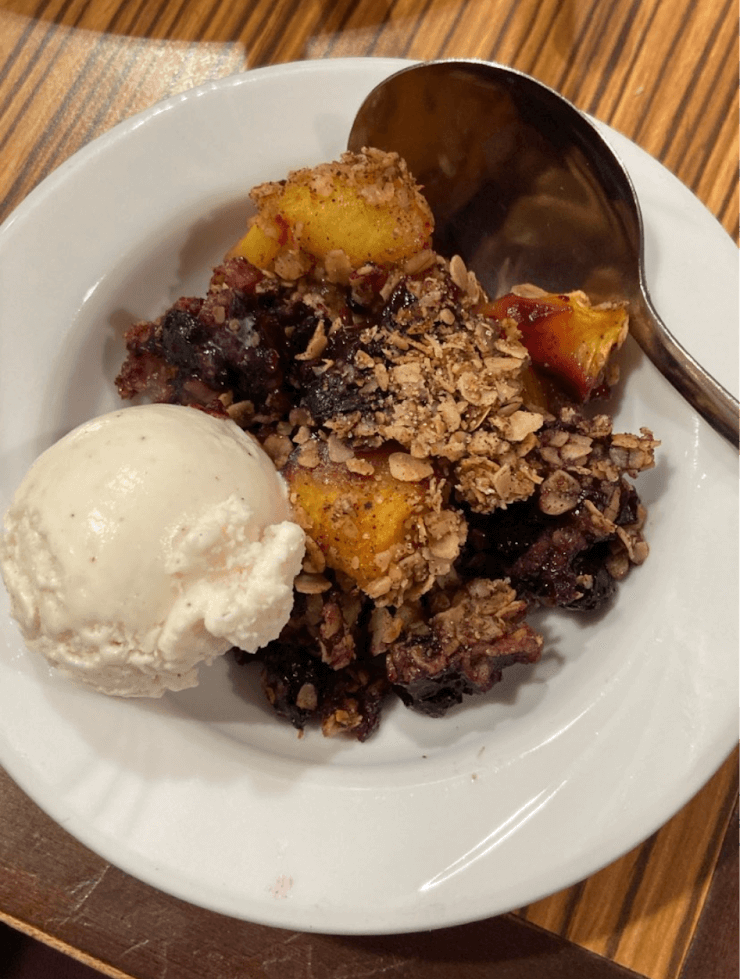 Located along the edges of Washington Square Park at Lipton Residence Hall, the Lipton dining hall is another one of the controversial NYU dining halls. Lipton is a buffet style dining hall that is home to the infamous Lipton cookie. I have tried the cookies many times as well as the other desserts and have to admit that Lipton has the best desserts on campus. There is almost always pasta, grilled vegetables, and forms of protein. However, many things about Lipton are a hit or a miss. Some vegetarians say that Lipton is the best dining hall because it has the largest variety of vegetarian friendly options but others say that it is simply not the case. One of the other controversial things at Lipton is the chicken that they serve which can either be some of the best tasting food at NYU or put you off NYU dining completely. I have had my fair share of pleasant and unpleasant meals at Lipton and I have to say that it really is up to preference but Lipton is a good option especially for those who are looking to grab a meal in between classes.
NYU Eats at Upstein/Downstein
NYU's Weinstein Residence Hall is home to three dining halls: Upstein, Downstein, and the Kosher Eatery (which I have not yet tried). Upstein is one of the most frequented dining halls at NYU as there is a wide variety of food options available that you can order and pick up to go on Grubhub. All of the food is made on-demand when it is ordered online or at the kiosks so the food is usually fresh and there is a high turnover of food. There are only a few seats available at Upstein to dine-in so most people take their food to go. One piece of advice is to order food just before class ends so you can pick your food up perfectly on time without having to wait as Upstein is known for having queues that can last up to an hour long. I personally enjoy Cluckstein's spicy chicken sandwiches and the vegetarian bowls which are definitely up there as some of the best bites at NYU dining. The only complaint about Upstein is that it is a very hectic environment to be in, with staff either yelling orders out to each other or at students who miss their order number.
Right below Upstein is Downstein, a traditional/buffet dining hall that is known for its interesting selection of food. There is always pasta, some form of rice, burgers/hot dogs, and dishes from cuisines around the world. Downstein's salad bar has probably the largest variety of toppings out of all of the dining halls but most of the fresh vegetables are kept cold on top of ice so at times the toppings are almost rock solid. The proteins like pork and chicken are usually well seasoned but I find the food gets quite repetitive. Downstein also has consistently bad desserts with the exception of the soft-serve ice cream which I highly recommend whenever the machine is working. Nonetheless, I have heard that the Downstein breakfast is quite good but I haven't tried it myself yet so I will be giving it a go sometime this coming semester. Something that Downstein is known for is not its food, but its rather fever dream-like atmosphere. It is one of two dining halls where there are absolutely no windows/natural light and with the addition of students being able to control what music is being played, often provides a rather funny, out-of-body dining experience.
Crave NYU
Crave is the newest addition to NYU dining as it opened earlier this year on the sixth floor of the John A. Paulson Center. Meals can either be ordered online or at the kiosks and like Upstein, can accumulate lines up to an hour long during peak hours. There are no spaces to sit and dine in so it is a very busy and small space with students constantly coming in and out to collect their meals. There is a wide variety of food options and it is especially vegetarian friendly. One of the only complaints is that the portion sizes are relatively small especially given that one meal swipe is around $13. Besides this, Crave serves arguably some of the best food on campus. I personally enjoyed the vegetable macaroni and cheese, Korean beef banh mi, and the cauliflower bowl.
Marketplace at Kimmel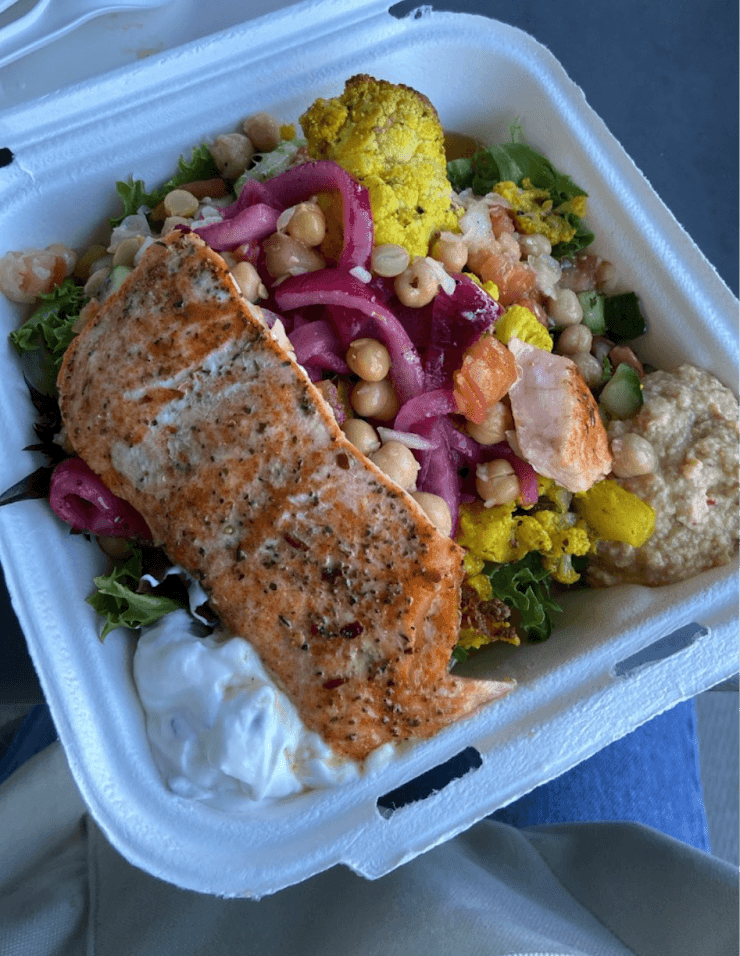 The Marketplace at the Kimmel Center for University Life is my personal favourite dining hall at NYU. It is located on the third floor and it is one of the busiest dining halls as it is right in the centre of the Washington Square campus. At Kimmel you know you will find good staples like the pizza, which is reheated in a pizza oven upon order, Pom & Honey where you can customise your own bowls, soups, and salads. Kimmel has by far the best salad bar at NYU in my opinion. Though the quantity of toppings may not be as extensive, I think that they are the best tasting. There are also the stations which vary throughout the weeks like Global Eats which serves food from different cuisines everyday. I have never really had a bad meal at Kimmel with the exception of the sushi, which is known amongst NYU students for its consistently hard rice. Ignoring how crowded and hectic Kimmel can get, Kimmel is a great place to grab a meal and meet up with friends in-between classes.
At RateMyDorm, we've collected
129

student reviews from New York University.
NYU Dorms Ranked
We rank the top 10 NYU dorms
Best NYU Dorms
Learn about the top 5 NYU dorms